Frequently Asked Questions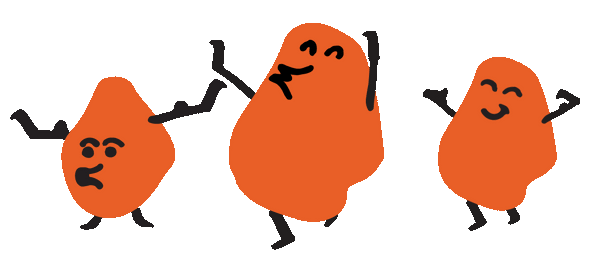 YES! All Spudsy Sweet Potato Snacks are completely vegan and totally delicious!

YES! In fact, every sweet potato we use in our snacks is upcycled from a Non-GMO farm. Pretty sweet, huh?

Our Sweet Potato Puffs are Gluten-Free and our Sweet Potato Fries are both Gluten-Free & Grain-Free.

Spudsy Sweet Potato Puffs are free of the Top 8 Allergens and do not contain dairy, soy, wheat, egg, peanut, tree nut, fish or shellfish. Spudsy Sweet Potato Fries, however,  are not considered allergen free as our Cheese Fry contains traces of highly refined coconut oil.

Our facility does process dairy, wheat and soy.

Our Spudsy Vegan Cheesy Cheddar seasoning does not contain garlic or onion seasoning; however, it is made on shared lines with products that do contain these seasonings.

The FDA defines a natural flavor as a substance extracted, distilled or similarly derived from plant or animal matter and whose function is for flavor, not nutrition. Over here at Spudsy, we're all about that plant matter!

Upcycling is the process of transforming unwanted waste materials into new materials or products of better quality with environmental value. Here at Spudsy we never judge a tater by its lumps, so we upcycle these imperfect spuds to create the sweet potato flour used in our products. #SavetheSpud

Check out our store locator to find the closest store near you!